Attic Mold Remediation in San Antonio, Texas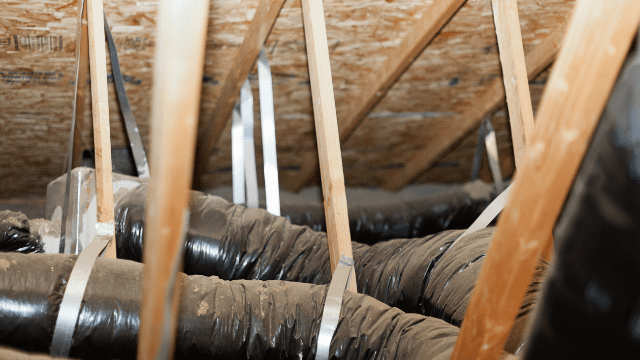 Whether your attic is a finished space like a recreation room, a hideaway for extra storage, or an out of sight and out of mind area that is barely of use, all attics have one thing in common; they're often the first place you're going to notice a form of damage from the outdoor elements. 
With the attic being the last hurdle between your roof and the main floors of your home, even the smallest breach can become a big headache. First may come an inconvenient draft, then the possibility of water damage. 
The worst outcome you can have though is the beginning of mold growth. When mold growth in the attic begins it can often go unnoticed until you're dealing with an infestation, and professional assistance is absolutely necessary. 
United Water Restoration Group of San Antonio, Texas would like to inform our readers of what they can expect when seeking our attic mold remediation services.
The UWRG Attic Mold Remediation Process
If you have mold growth in your attic or suspect you may have found mold growth, contact our service line at (830) 243-6060. After making your call and having a brief discussion with a friendly member of our team, one of our mold experts will be dispatched to your property to begin your attic mold remediation.
Inspection and Assessment
Upon arrival, our mold experts will enter the attic to assess the extent of the mold spread and inspect thoroughly to determine if it has spread beyond the attic. 
With their expertise and specialized toolsets, our professionals can determine precisely what approach to take. This is to properly contain the threat and begin attic mold remediation promptly. 
To prevent any further mold spread, mold-affected areas are isolated and contained with the use of a negative air method.
Using HEPA filtration and high-powered vacuums, mold spores and other airborne contaminants are removed from the air to restore indoor air quality to a safe level.
The area is subject to antimicrobial and antifungal treatments to combat and remove existing mold. This will also prevent mold reformation in the future.
To round out your attic mold remediation project, any materials damaged by the mold infestation will be replaced. With your attic now officially mold-free, you can breathe easily.
Call Us Today!
If you've found yourself in need of professional attic mold remediation, contact United Water Restoration Group of San Antonio, Texas at (830) 243-6060. We're available to take your call 24/7, and our trained professionals are standing by to help you with your mold remediation project.