Crawl Space Mold Remediation in San Antonio, Texas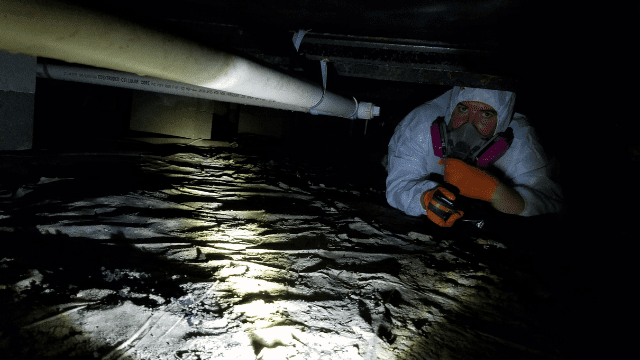 Have you ever wondered what's down in your crawl space? It's likely you've never asked yourself about that. There's never really a reason to enter a crawl space unless you need to after all. 
Structural supports, ductwork, every now and then maybe a rabbit or a raccoon can sneak in now and then. Did you know you may also be dealing with mold? 
This sort of oversight is fairly common. Unfortunately, it also carries with it unforeseen consequences both to the property itself and potentially to the health of those living there. 
If you're in need of crawl space mold remediation, don't give in to the temptation of trying to handle it yourself. Allow the professionals of United Water Restoration Group of San Antonio, Texas to help you today.
Get The Pros, Ditch The DIY
If you're dealing with mold in your crawl space, always assume that you're dealing with more than what you can see at a glance. Mold has a tendency to permeate materials around it, meaning that even if you manage to clear a surface area mold can still be growing and even spread leading you not back to square one, but actually in a deeper mess than before. 
It's also important to consider the fact that mold spores in a confined space are not only abundant but a serious health concern without proper safety equipment. It's not a job that can be tackled in most people who aren't trained in mold remediation.
At a glance, the current average of crawl space mold remediation across the industry is a little over $2,000 may come as a shock. However, with the right insurance coverage, most of the cost shouldn't come out of your pocket at all. 
The same can't be said for attempting to tackle the problem on your own and failing to beat it. It will cost you a lot more in the long run to take the DIY approach than it will to seek professional crawl space mold remediation, and that's not something any property owner should risk.
We're Ready For Your Call
If you've found yourself in need of professional crawl space mold remediation, contact United Water Restoration Group of San Antonio, Texas at (830) 243-6060. 
Our friendly staff is available to take your call 24/7, and our trained professionals are standing by to help you with your mold remediation project!