Fire and Smoke Damage Remediation Services In San Antonio, TX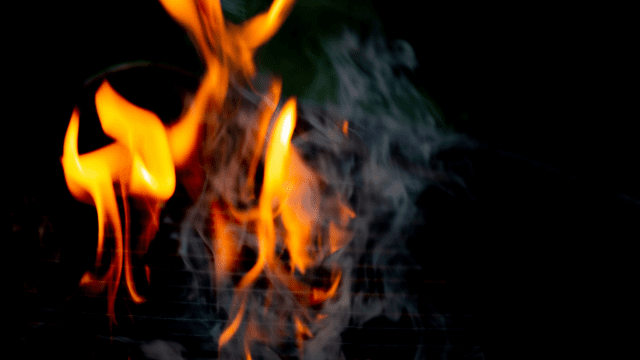 Fire and Smoke Damage Remediation
The damage caused by fire and smoke can be overwhelming and doesn't end once the flames are put out. In addition to the destruction caused directly by the blaze, your building may suffer damage from extinguisher chemicals and the water used by firefighters. We all hope to avoid fires, but it isn't always possible. Sadly, fire departments across the country respond to a fire every 24 seconds, according to the National Fire Protection Association.
At United Water Restoration, our trained professionals are prepared to clean up and restore your San Antonio, TX home or business. Certified technicians inspect your property, assess damages, and determine the best method of getting your property back to its pre-fire condition. We are available 24/7, offering full-service restoration services. We specialize in
Fire and smoke damage
Flooding
Sewer backups
Storm damage
Water damage
With more than 14 years of experience, we provide top-quality professional results. Our national franchise has grown from a small company focused on family values and a personal connection with our customers.
Your Safety Comes First
Why is it necessary to hire professionals to take care of the devastation left by a fire? One of the most important reasons to contact trained technicians is safety.
Electrocution is a possibility in fire-damaged homes. There may be downed power lines or damaged wiring throughout the property. Pools of standing water could conduct electricity if they're in contact with a power source. Do not re-enter your property until the proper authorities have given you permission.
Structural damage is often a major issue after a fire. Flames may have weakened walls and floors. Firefighters often leave holes in walls and the roof while putting out flames. These can become a dangerous source of injuries. Don't ignore police and fire barricades; in addition to putting yourself at risk, you could cause further damage to the property.
Did you know that the smoke from a fire is more dangerous than the actual flames? Smoke from a home or commercial property contains carbon monoxide, carbon dioxide, and many other chemicals from the items in and around your property. For example, modern furnishings often contain volatile organic compounds (VOCs,) formaldehyde, and perfluorinated compounds (PFCs.) As your belongings burn, gases and chemicals are released and attach to walls, ductwork, and other surfaces.
There is a potential for long-term health issues from inhaling the dust, smoke, and particulates after a fire. There will be plenty of work for you to do during the recovery period. Don't put yourself or others at risk by trying to clean up on your own after a fire.
Professionals are equipped with the proper equipment and training to handle fire and smoke damage cleanup. We have personal protective equipment, the training to conduct structural stability assessments, and industrial-sized machines for removing water. We are trained to remove wet insulation, building materials that could harbor lead or asbestos, and items contaminated with mold. Our technicians control the spread of dust, soot, and chemicals with approved work practices. Restoration steps may include
Fire damage inspection and assessment
Emergency board and tarp service
Water removal and dry out services
Smoke and soot cleanup
Repairs and restoration
No two fires are ever the same, so we address each one based on its own characteristics. Our technicians are trained to complete necessary tasks efficiently without sacrificing our customers' confidence. We understand that this is a difficult time for you, and we want to get you back to your normal routine as quickly as possible.
Avoid Home/Property Fires and Smoke Damage
Ideally, you won't ever have to call us. Contact your local fire department or your insurance provider to learn how to avoid the most common causes of fire, as described by the NFPA.
Electrical problems
Cigarettes
Home grills
Cooking equipment
Heating equipment
Appliances
Intentional fires
Children playing with fire
Lightning strikes
The best scenario is successfully avoiding any fire. When this isn't possible, contact fire and smoke remediation professionals immediately. At United Water Restoration, we work with local authorities to provide safe, professional results. From the initial assessment and mitigation to the completion of restoration steps, we work to return your San Antonio, TX property to its pre-fire condition.