Fire Damage Restoration Services in San Antonio, Texas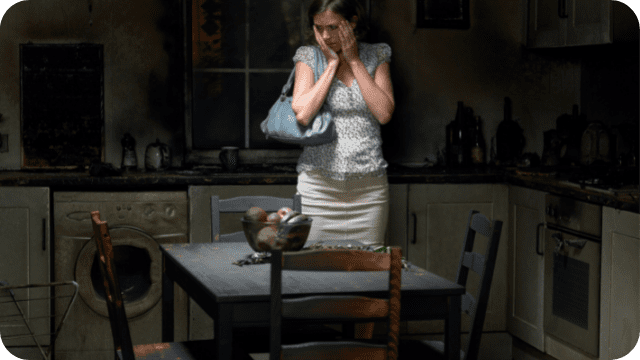 Fire damage restoration is a specific service in the renovation and repair industry. Fire restoration can be completed by a professional fire damage restoration company with a team of experts that have been specifically trained to work with smoke, soot, and fire-damaged areas. Fire damage restoration services are not just needed when you have experienced a destructive fire in your home but also when the contents of these rooms have been exposed to smoke or soot during an accidental event such as a kitchen fire, fireplace accident, or any event where flammable materials like paint thinners and gasoline were used.
Fire restoration comes at different levels of intensity because it varies depending on the size of the room that has suffered flame damage. The end goal for any type of fire restoration is to return the area or room that has been hurt by fire back to its original state and order, which also includes making it healthy and safe for residents.
When you call United Water Restoration Group of San Antonio, Texas's fire damage restoration technicians will inspect your damaged property and provide you with a detailed assessment of the necessary damage restoration work required to restore the lost items. Fire restoration services are not limited to homes but can also be used in offices, factories, restaurants, museums among other facilities that have experienced fire emergencies within their walls.
Fire damage restoration is an important step after any type of fire incident because it makes sure all residual smoke particles are removed from the area. Our experts in San Antonio, Texas each have extensive knowledge and training on how to properly restore the affected area to pre-loss conditions. We are open every day for your convenience, 24/7, and have overnight emergency services at (830) 243-6060 in case a disaster sparks in the middle of the night.
We will work around your schedule and make sure your property is fully restored back to its pre-fire damaged state. Our techs can board up areas, keeping your property safe from the outside elements. They will also suck smoke out of surfaces and scrub off any soot damage to your property. Once accomplished we can erase any lingering scents by sanitizing the area, making your property safe and healthy again.
Read What Our Fire Restoration Customers Are Saying​
"Highly recommend this company, very efficient, professional, and nice to work with. Did a great job on our site and will definitely use them again if necessary."
"I called United Water Restoration for a problem we had at our apartments property, they were very responsive, and showed up on time. They gave us a professional assessment of our property and helped us a lot to resolve the issues. I highly recommend them."