Water Damage Restoration Services in San Antonio, Texas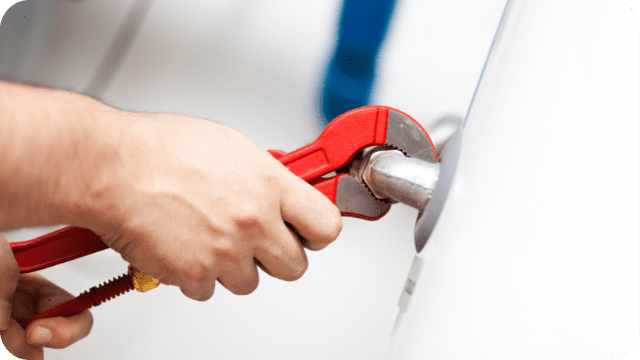 When water is introduced to your property that results in damage, water restoration services are an absolute must. The longer water sits on your flooring or continuously drips inside your home, the more damage that will form. A little bit of water seems innocuous at first glance but can become disastrous quickly if left untreated. United Water Restoration Group of San Antonio, Texas will assess the damage, clean up any standing water, remove affected material, dry out the area and disinfect to prevent mold growth.
Water damage comes from many different sources. It can come from a variety of events including rain, leaks, or sewage backup. If water doesn't have an adequate place to go there is the possibility of it causing water damage to your home's structural integrity, deteriorating your flooring, or corroding parts of your home or business. This can lead to serious structural damage that will require water damage restoration services.
Our water restoration technicians are trained extensively on water damage restoration procedures. They take great care in stabilizing the environment by removing standing water with submersible pumps. We will remove both visible signs of water as well as hidden moisture using advanced equipment such as water extraction vacuums and dehumidifiers. The water removal equipment we use will professionally remove all water, bringing your property back to pre-loss as if nothing happened. Following the removal of all water and moisture from your property, we will spray antimicrobials to prevent any mold from forming.
United Water Restoration Group is equipped with some of the latest water extraction techniques available for residential and commercial properties. If you are experiencing water damage on your property contact us immediately for professional water mitigation services. We guarantee customer satisfaction on every job we perform To get started contact us now to be put into the hands of a skilled technician at (830) 243-6060.
Read What Our Water Restoration Customers Are Saying​
"They responded right away. Amazing team. They even did the work that another company was supposed to do, but thanks to UWRG's team of Scot and Gilbert they were very professional and extremely helpful. The team had all their equipment, they protected themselves with a white suit, they were very punctual, excellent price for what they did."
"So friendly and straightforward. We called and someone was on their way in less than an hour. Would certainly use again."