How to Spot a Fire Hazard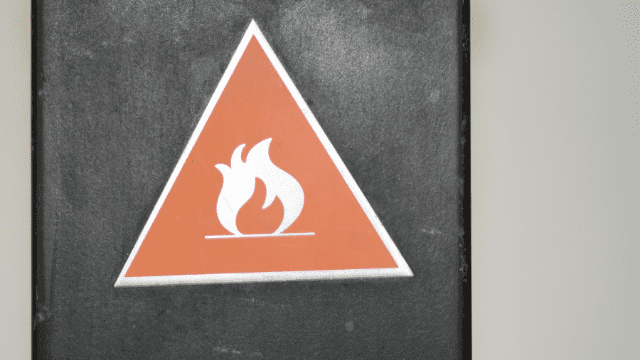 A fire can be a devastating accident in a home or commercial building, so it's important that you know what fire hazards to look out for and how to deal with them before an incident occurs. The smoke and fire damage remediation professionals at United Water Restoration Group of San Antonio would like to prepare you for spotting a fire hazard in San Antonio homes and commercial spaces.
Find Sources of Ignition
A source of ignition is any heat source that could get hot enough to create a fire, such as:
Lighters or matches

Cigarettes, cigars, or vapes

Cooking appliances

Hot plates and candle warmers

Fireplaces

Electrical, gas, or oil-powered heaters
Know Potential Fire Hazards
The best way to spot a fire hazard in San Antonio is to know what items can be fire hazards on a property. These include:
Loose outlets and exposed wiring

Overloaded outlets and extension cords

Unattended burning candles

Unclean fireplaces

Cooking debris or grease on a stove

Full lint trap in a dryer

Anything flammable near a hairstyling appliance or clothing iron
Identify Fuel Sources
Fuel is anything that could catch on fire, such as:
Furniture

Clothing, towels, curtains, and other fabric

Flammable liquids, like fire starter, cooking grease, and some cleaning solutions

Plastic

Cardboard and paper
Understand Oxygen's Role
It's important to know that fire spreads and grows because it gets access to oxygen. And in the case of most property fires, the oxygen from the air is what fuels a fire. But canned oxygen can also be another oxygen source for fires and an explosive one at that.
Help prevent a fire hazard in San Antonio from becoming a fire by using best usage and storage practices for oxygen canisters and having a plan for eliminating a small fire's access to oxygen should one occur.
Check Your Fire Safety Tools
Make sure your fire alarms are in working order by regularly testing them and changing the batteries. Also, be sure that you have a fire extinguisher in the kitchen, where many house fires begin.
Knowing how to spot a fire hazard in a San Antonio property can help you better protect your property from fire damage. But, should an incident occur, trust the professionals at United Water Restoration Group of San Antonio to save your property from fire and smoke damage. Our number is (830) 243-6060, and our phone lines are open 24/7.